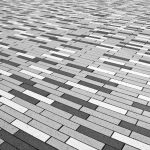 Ceramic Tile
Clean and long-lasting.
Ceramic tile is one of the simplest solutions to perk up a tired old room or create a long-lasting and stylish flooring for high-traffic areas. Ceramic tile is easy to care for and doesn't scratch or stain like carpet or wood flooring. Hundreds of new ceramic styles are released every year so it's easy to find a style that inspires you.
Porcelain Tile
Porcelain tile is similar to ceramic tile in that they are made from the same minerals. Certified porcelain tiles only differ from ceramic tiles in the amount of water they absorb. Ceramic tiles usually absorb more than 0.5 percent water whereas porcelain must absorb less than 0.5 percent. Porcelain tiles are perfect for shower floors and walls and similar high moisture areas.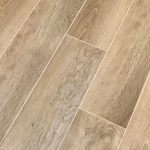 Wood Tile
Wood tile is a perfect combination of the natural beauty of wood with the durability of ceramic tile. Wood tile is perfect for any high moisture area that you want the natural look of wood – from bathrooms to kitchens to backsplashes.
Get Your Project Started
We offer hundreds of tile options for your next project. Contact us today for a free quote and tile samples!
Cost Of Tile Installation
Tile is an affordable and long-lasting flooring option, but the cost of materials varies greatly. Laying tile flooring is not a simple as it appears and while many DIYers try their hand at it, they run the risk of an expensive mistake. Tile needs to be installed on a strong cement surface, homes built on a slab have an advantage, but most homes will need the subflooring completely removed and prepared for the new tile. Most homes, whether a cement slab or cement board, will need a 1-1/4″ concrete compression and leveling layer between tiles and floor base. The base cost of a tile installation, labor and floor preparation without the cost of tiles is a median of $5 per square foot. Ceramic tiles are some of the most affordable, but if you are looking at decorative or porcelain tile, your costs can shoot upward. We can often find less expensive options if the tile you want has put your project beyond your budget. We want to make your flooring dreams come true so we will work with any budget. We can help you get the look you want at a lower cost and faster installation time. Give us a call and see what we can do for you.